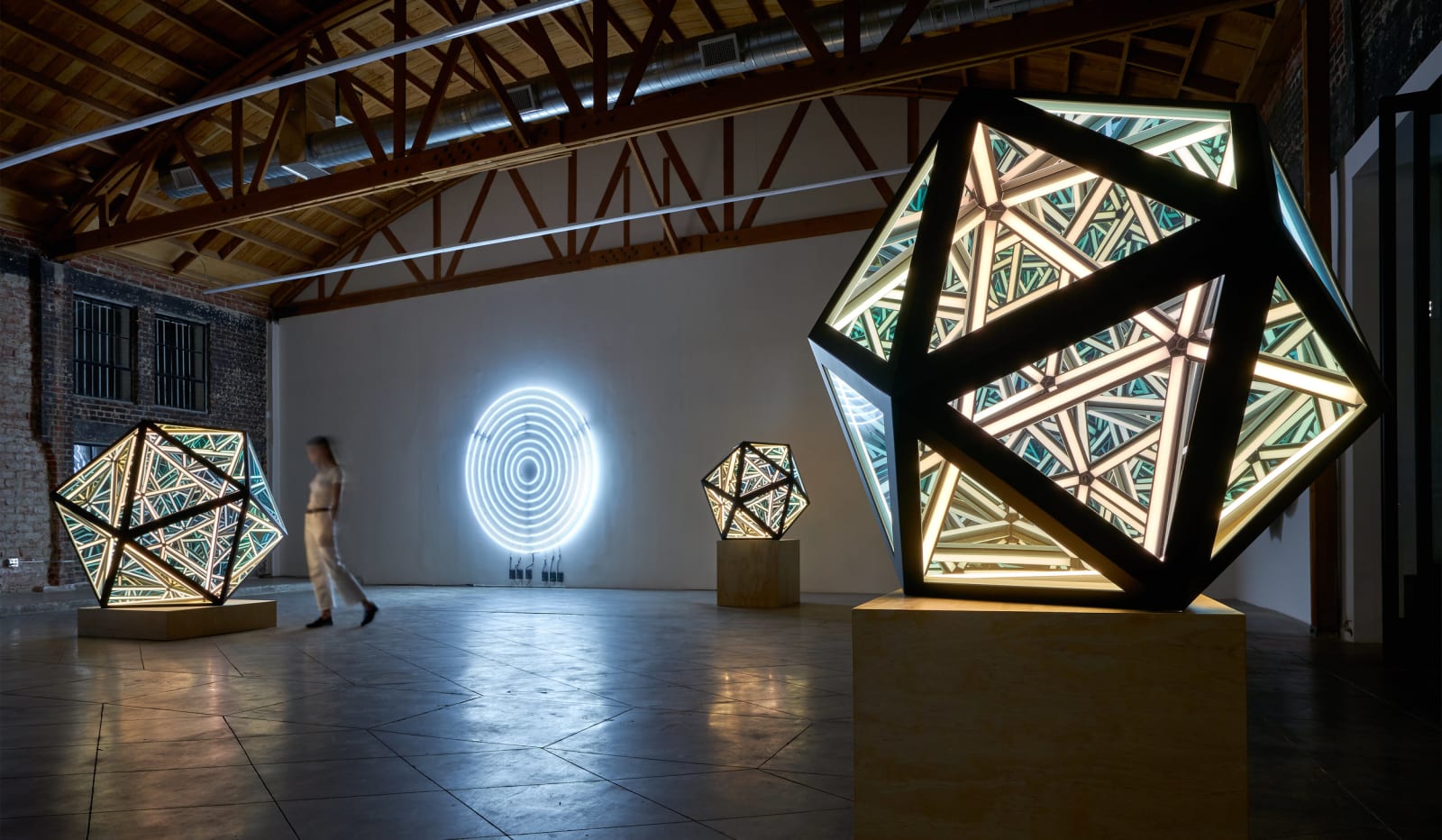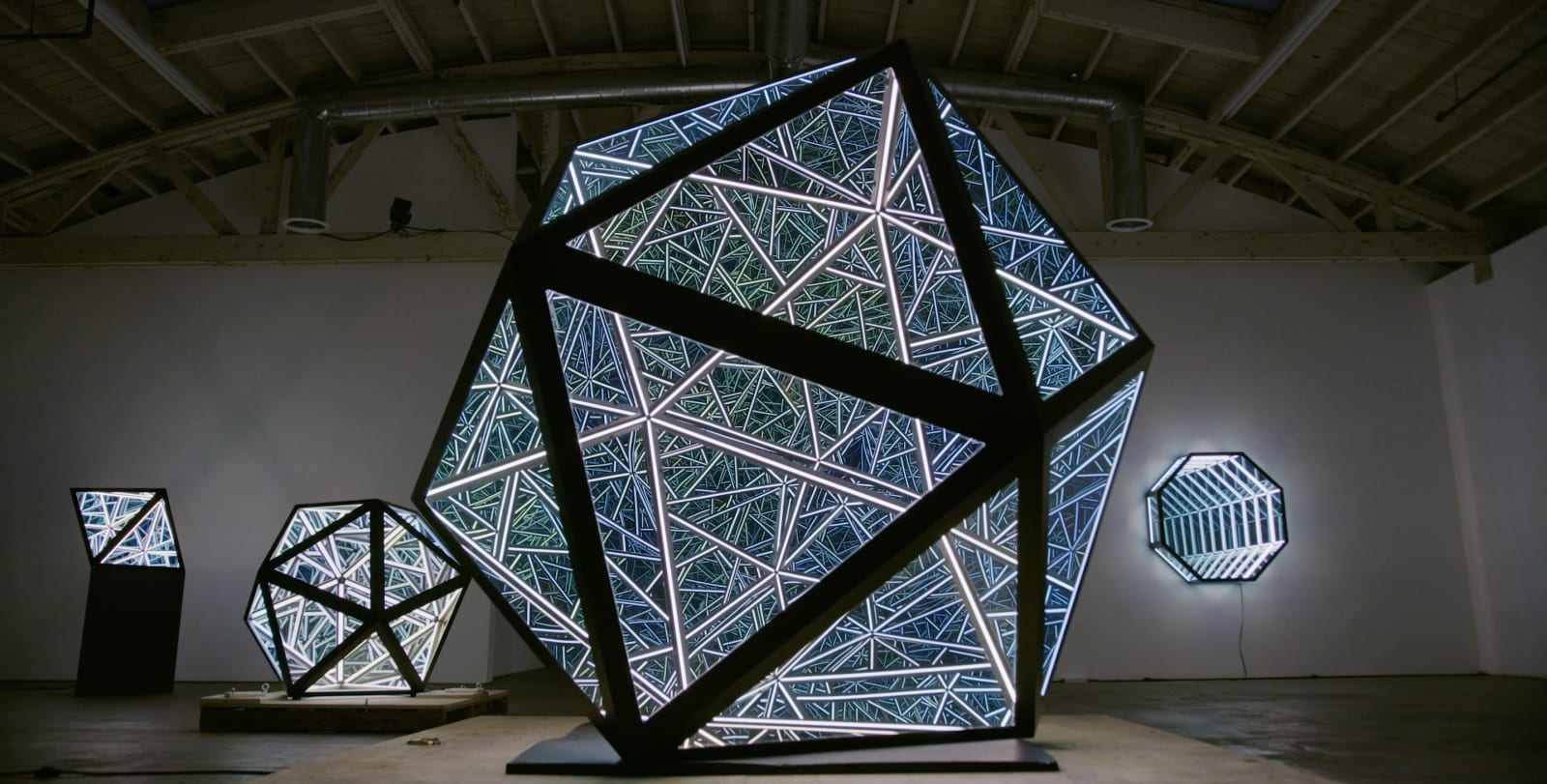 Anthony James
The effect is both esoteric and industrial, orphic and distinctly concrete.
Anthony James' work takes on the concepts of the universal and transcendental in order to demonstrate the impossibility of their representation.
Read full biography
Anthony James is a British-born, LA-based multi-media artist. Perhaps best known for setting fire to a Ferrari in a birch forest and entombing the ravaged car and trees in an installation called Kθ (2008), James is fixated with speed, mechanisation, and the search for new practices to reflect themes of death, destruction, and rebirth. The sculptor, painter and performance artist incorporates a variety of industrial objects, steel vitrines, aluminum sculptures, detritus and wall-mounted installations. His use of display cases invite comparisons to Damien Hirst and Jeff Koons.
James' practice also tackles concepts of the universal and the transcendental to demonstrate the impossibility of their representation. He takes inspiration from the historical cosmology of Plato - particularly in his icosahedron sculptures and colourful rings of neon. Plato relied on icosahedrons, geometric globes with twenty identical triangular faces, to demonstrate an ideal compositional system of perfect symmetry in three dimensions. James' contemporary translations of these twenty-sided shapes, composed of steel, titanium, glass and LED structures tangibly realise ancient belief systems for twenty-first-century audiences.
James' spectra of coloured neon circles reference the ancient concept of the universe as a set of concentric planetary orbits. Like his icosahedrons, the neon wall sculptures seek to represent the ancient, metaphysical ideals of unity and order. Whilst James' works illustrate ideals, the artworks themselves are not universal, they are authentic and existent.
James studied at Central St. Martins School of Art in London. He has exhibited at Patrick Painter, Los Angeles, Gavlak, West Palm Beach, Kantor/Feuer, New York, Art Basel, Marc Selwyn, Los Angeles, Blum and Poe, Los Angeles, The New Museum, New York, Spencer Brownstone Gallery, New York and Thread Waxing Space, New York. Anthony James' first monograph, morphic fields, was published by Hatje Cantz in 2014.