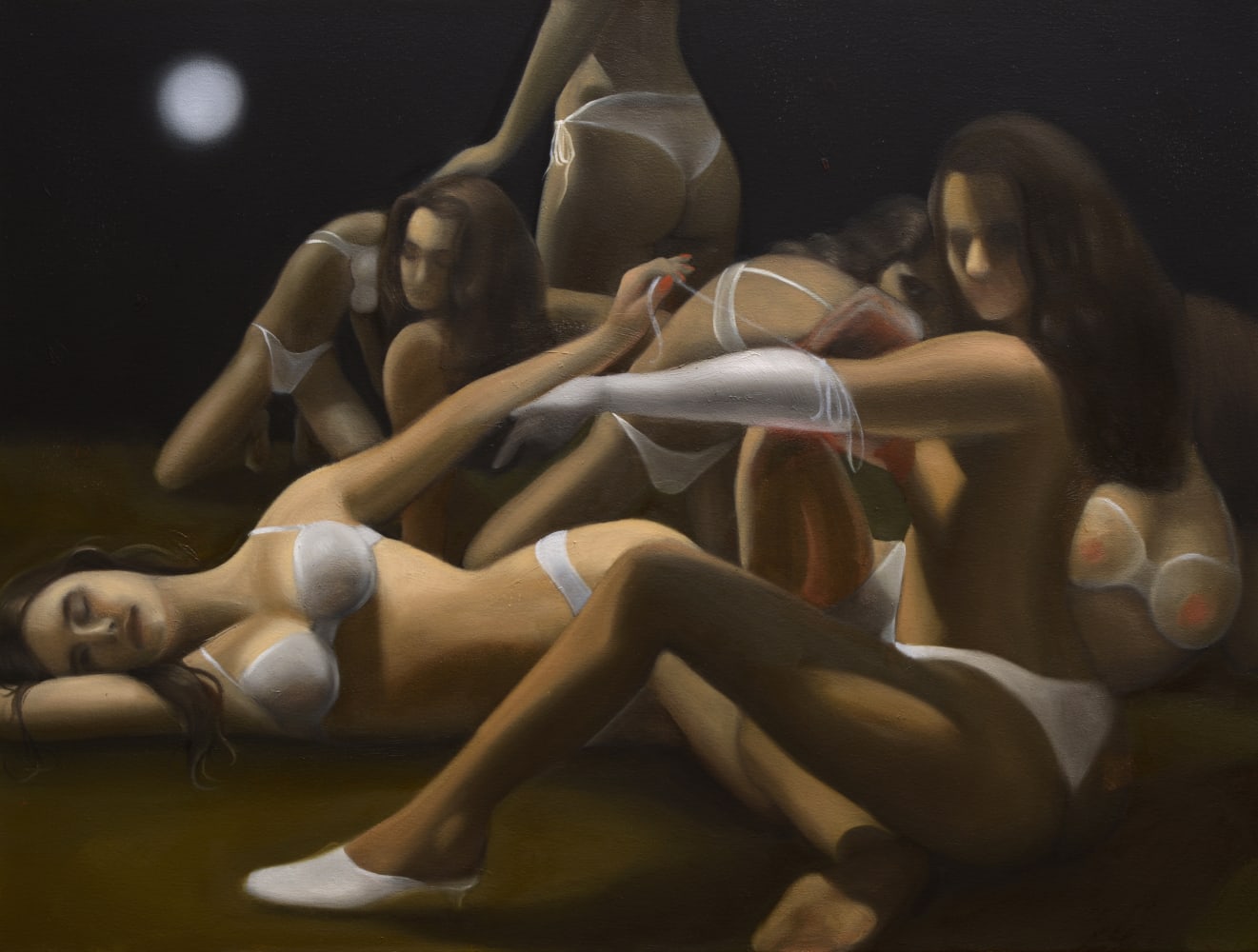 Figure groupings that examine the dynamics of feminine mystique...
Emily Marie Miller's glazed, luminescent oil paintings engage the narrative of descent: the fantasy trope of a maiden journeying to the underworld, meeting chthonic creatures and returning with a greater understanding of morality and cosmic order. Miller's siren-like figures mirror her own psychological depths, reclaiming ownership of nakedness and feminine power.
Read full biography
Emily Marie Miller (b. 1991, St Petersburg, Florida), splits her time between Pennsylvania in the north and Florida in the south. Miller studied sculpture at the University of Florida, graduating in 2013. Upon graduating, she immediately segued into painting, using her own body as a model. The figures mirror contemporary, mainstream societal poses of the feminine ideal: something evinced by the posterior views of a sensualised derrière. These noir compositions echo a performance, they're like a surreal event unfolding before the viewer.
Miller moved to New York in 2015 and, in the summer of 2018, was included in the group show Seed, curated by Yvonne Force, at Paul Kasmin Gallery in New York City. Since then, she has participated in group shows in New York, Los Angeles, and Düsseldorf, and her work has been published in ArtMaze Magazine and Playboy. Miller recently had her debut New York solo show during the fall of 2019 at Barney Savage Gallery in Tribeca.