CHRISTIE'S, the world renowned auction house, interviews our very own Jason Seife about his creative process, earlier life, and influences.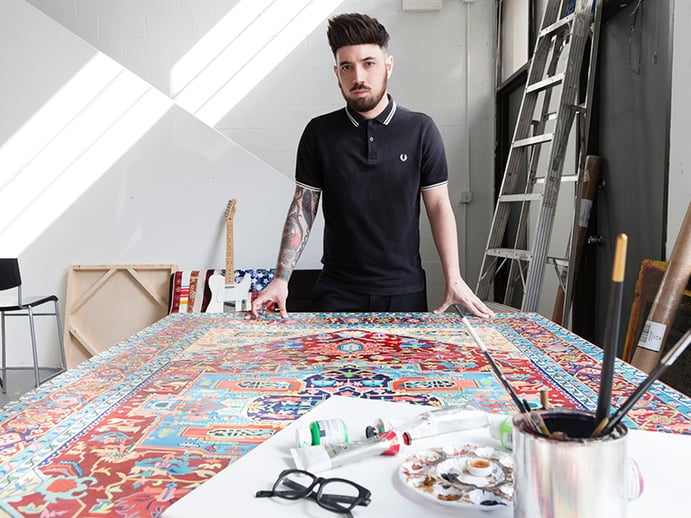 Seife talks about his work appearing on rap music videos, as well as designing band merchandise, alongside creating his own music and exploring other artistic mediums.
"I've always been attracted to the designs of Persian rugs, both aesthetically and for the symbolism that goes into them"
The Miami based artist discusses his incredible Persian rug designs and what inspired him to create them, as well as telling us where he plans to take them in the coming years. Read more below.