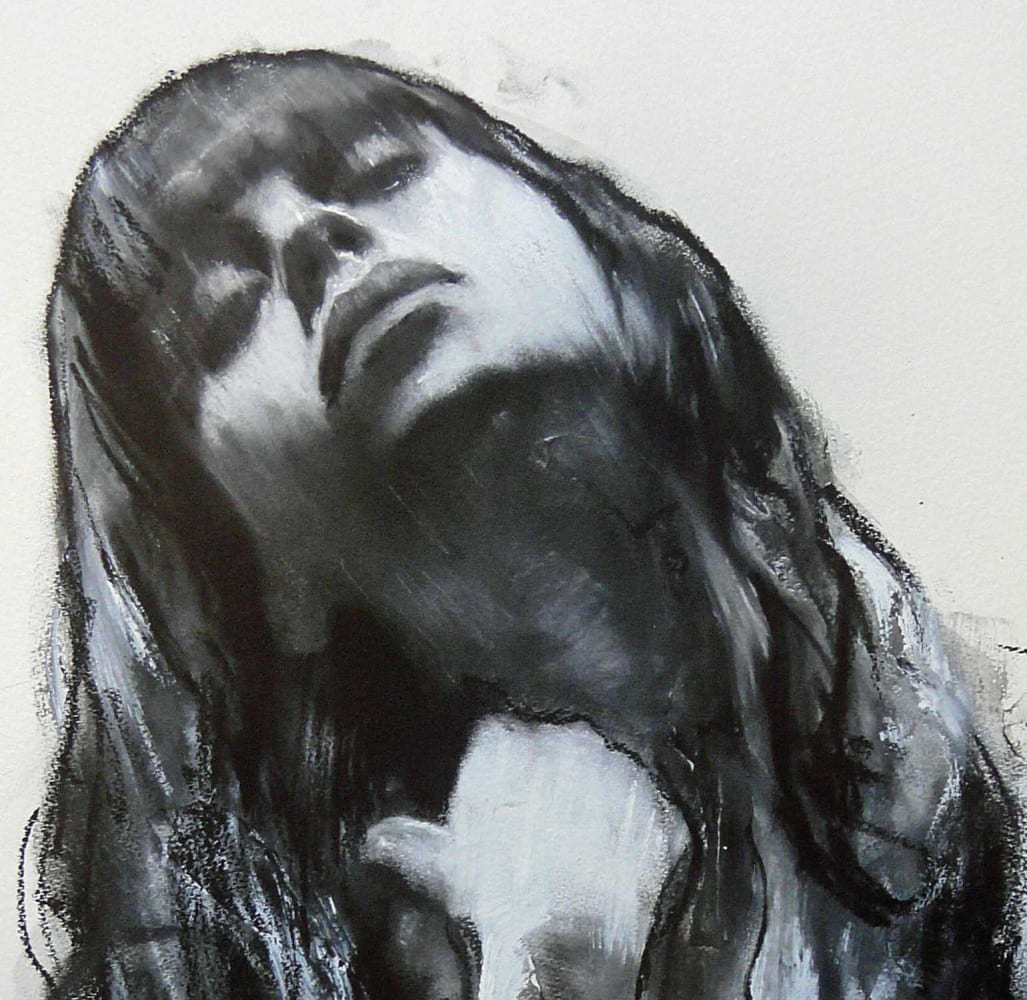 Dynamic figurative brilliance...
Mark Demsteader's paintings are about dynamism and expression; he asserts that a drawing that is tight and where overworking his images is avoided at all costs. In combination with his masterful expression of the figure, his accidental marks and splashes of colour are what make his work distinctive.
Read full biography
Demsteader's palette may be rooted in the classical modes of Rembrandt, with great splashes of colour highlighting the moody chiaroscuro of his backgrounds; his line might be inspired by the genius of Egon Schiele's contours, graphic marks and linearity, but his nevertheless his techniques are unorthodox. Working with pastel on paper, Demsteader breaks from the two-dimensional realm by building up areas with tiny pieces of paper to suggest bone structure under the surface, and whilst working on canvas he applies paint mixed with cold wax for textural impact in great swathes, not only with a brush but also with his hands.
Although the paintings are clearly figurative, there is an intentionally abstract quality to them. Demsteader elects to paint professional models with whom he has no relationship, in this way he can reduce the body to a still-life, abstracting the personality into a metaphor for humanity. He places these figures in a discordant landscape, with hints and suggestions of context, and in so doing evokes the great art-historical themes of fear, addiction, and desire that so resonate with the observer.
Demsteader spent his early years working with his father in Manchester's meat market, where his family owned a butchery and meat-packing business. As a teenager Mark completed two foundation courses in the Manchester area however struggled to find opportunities to sell figurative work early in his career in the 1980s, a period that devalued the figuration and realism he so admired and created, in favour of more abstracted or conceptual artwork.
Demsteader continued to hone his craft by attending life drawing classes in the evenings and subsequently attended a short course at the Slade School of Fine Art, which gave him the opportunity to tour London galleries with his portfolio, and finally lead to his participation in a group show at a gallery in Blackheath. Demsteader's dedication to his vision has resulted in a late career of importance and relevance. In 2007 he was lauded as "one of Britain's best-selling artists," by the Daily Telegraph and in 2011 the actress Emma Watson sat for him.