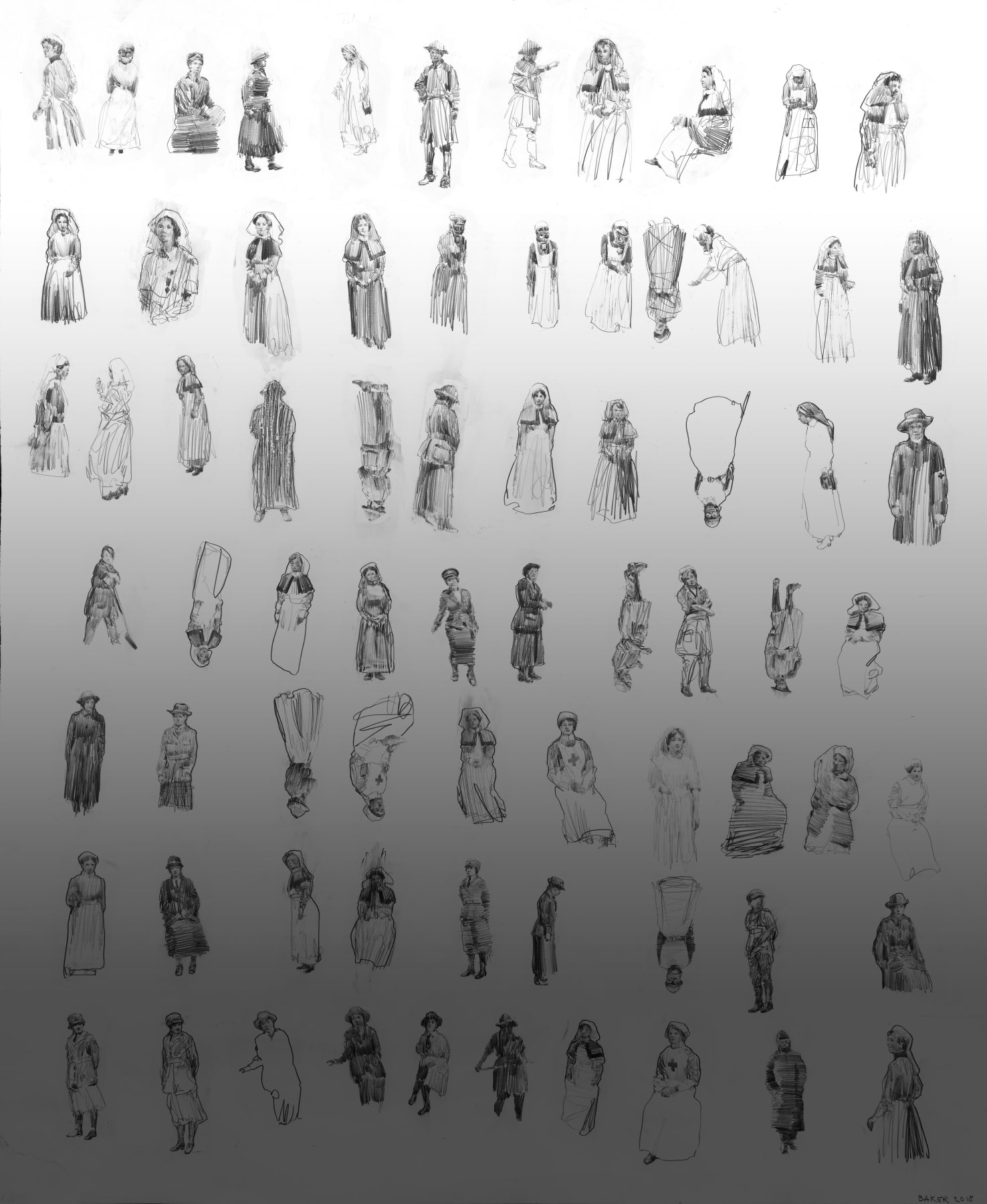 Drawn Together
Online Exhibition
On Thursday June 11th, Unit London will stage an expansive online exhibition of Works on Paper. 'Drawn Together' will feature the work of over one-hundred and fifty artists from all over the world in order to raise funds for both Medecins Sans Frontières and World Vision.
Read more
In recent times, many of our lives have been simplified by the restrictive presence of COVID-19. In many instances this has forced us to slow down and turn our focus back to the basics - even at a time of unprecedented technological advancement, we find ourselves longing for the most simple analogue values. Drawn Together, which will feature work from artists such as Katherine Bradford, Chantal Joffe, Frank Auerbach, Maggi Hambling and Kenny Schachter, taps into this new found need for simplicity by presenting unique drawings and works on paper, the sale of which will benefit vulnerable individuals around the world, and those that make great sacrifices to help them.
Featuring paper works from some of the most in-demand figures in the international artistic community (a truly global initiative, with artist contributions from every continent) the project aims to celebrate the most rudimentary of artistic processes: that of pencil and paper. By bringing together a vast number of these most simple works, Drawn Together offers a deeply personal collection of insights from artists in their studios or in their homes, responding to a crisis that is beyond their control, and unlike anything they have experienced in their lifetimes.
The gallery has pledged to donate all exhibition proceeds to two charities that are directly responding to the international crisis: the Medecins Sans Frontières Coronavirus Crisis Appeal (MSF) and the Coronavirus response campaign of global charity World Vision. MSF is currently providing urgent international medical care and support in more than seventy countries in order to help eliminate coronavirus. World Vision are working to support those most vulnerable to the outbreak, including refugee camps and other fragile communities where the impact of the virus is most devastating.
The objectives of the exhibition are twofold: firstly, to provide funds to support the international efforts against COVID-19, with a total potential donation value of more than £50,000; and secondly, to demonstrate widespread support and collegiality from the artistic community, which is coming together in the face of adversity to tackle a global crisis. For example, König Galerie and Victoria Miro are among a large group of galleries who have put forward artists to help support the initiative. The estimated digital reach of the Drawn Together project stands at more than 10 million people worldwide, and in raising global awareness, the gallery hopes to encourage further support and increased participation from the international community, at a time when it is needed most.
Click through for more information on Medicins Sans Frontières and World Vision.